Hello everyone,
Recently picked up the Galco Jackass rig for my 1911. The magazine that came with it is their HCL like the one below. Wondering if anyone else had similar experience with this magazine carrier.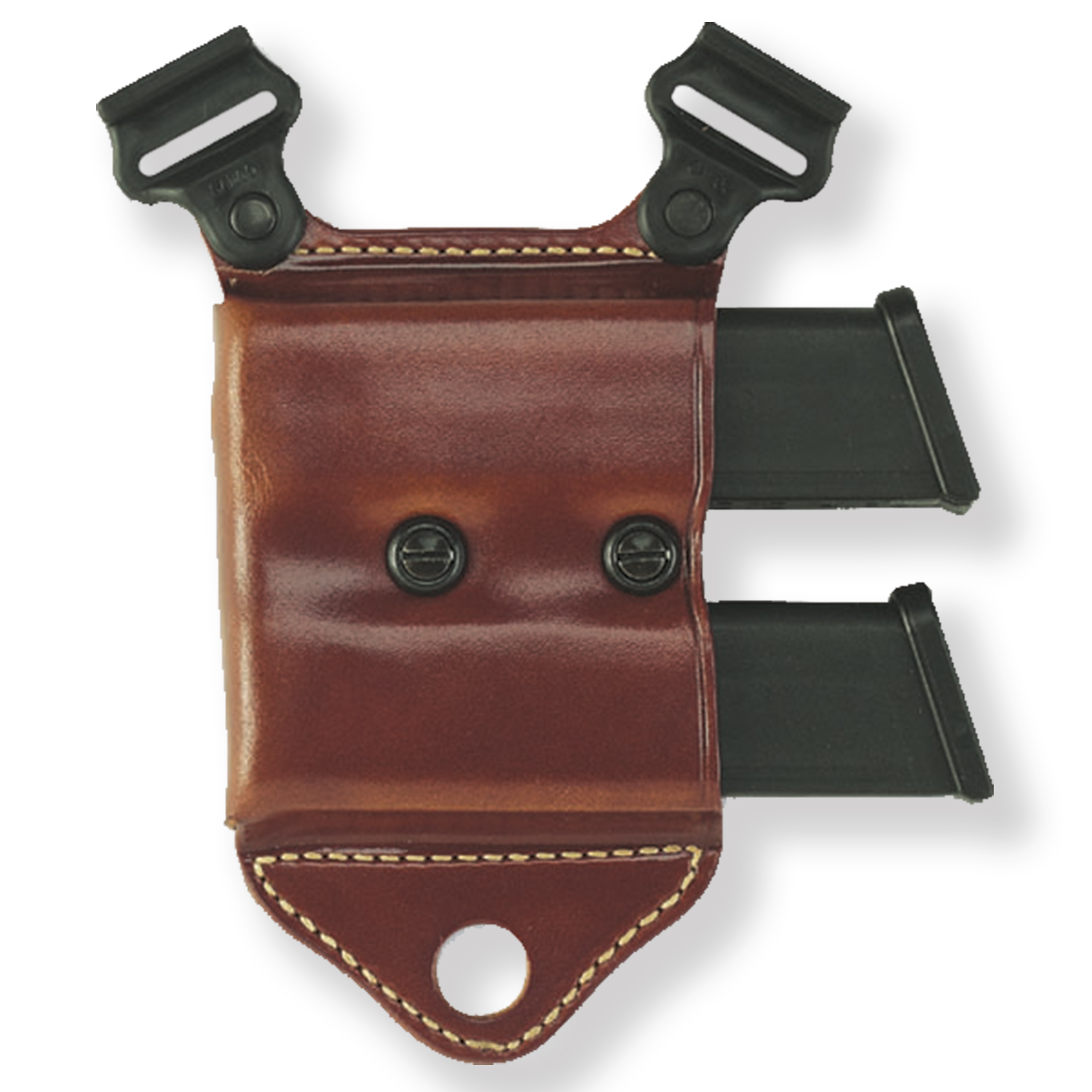 Initially tried putting the magazines with the ammo oriented up (bullet facing up) and noticed that the bottom magazine would get hung up even with the tension screws fully backed out. I did notice that the exposed round of the magazine would hit the center tension screw.
Now if I put the bottom magazine oriented down (bullet facing down) then all is good. I'm hoping that a leather break-in period is all that is needed. I am using WC ETM, CMC PowerMags, and CMC Classic (Shooting Star).
Thank you,
V