We are always asked if we can build custom uppers, and rifle builds using customers lowers?
The answer is usually Yes!
Addax Tactical specializes in building custom AR15 and .308 AR uppers (DPMS .308 Platform).
We consult with our clients to help us meet our clients needs and requirements.
We only use and recommend quality parts that we manufacturer, we have manufactured for us, or that we utilize from other quality driven companies to complete the customers uppers and builds.
Many of the barrels we use in our custom uppers are custom ordered for each order, therefore these are not off the shelf barrels. Our match grade stainless polygonal rifled barrels are manufactured to our exact specifications by Black Hole Weaponry. We offer several varieties of fluting and barrel contours.
We offer special coatings such as DLC (Diamond Like Carbon) for bolt carrier groups, and barrels, Cerakote, and Cerakote-MicroslickII.
We are not a factory, so therefore we focus on the individual customers builds and this allows us to concentrate on offering quality uppers and rifle builds for our clients.
We test fire each upper that we build for function test, and we QC each upper prior to, and post test firing.
There are some configurations we are not able to currently offer like side charging uppers, but we are working on having a new side charging option available in 2012.
We do not offer custom machining to rails/hand guards to make them fit, since this can ruin the integrity / strength of the rail/hand guard and therefore this can become a liability.
Our goal is to provide our clients with Quality AR solutions, at a reasonable cost.
Here are some samples of the custom uppers we have built for our clients.
Addax Custom 6.8 18" DI Upper with Daniel Defense MFR, Addax-BHW Polygonal 6.8 SPECII 1;11 twist barrel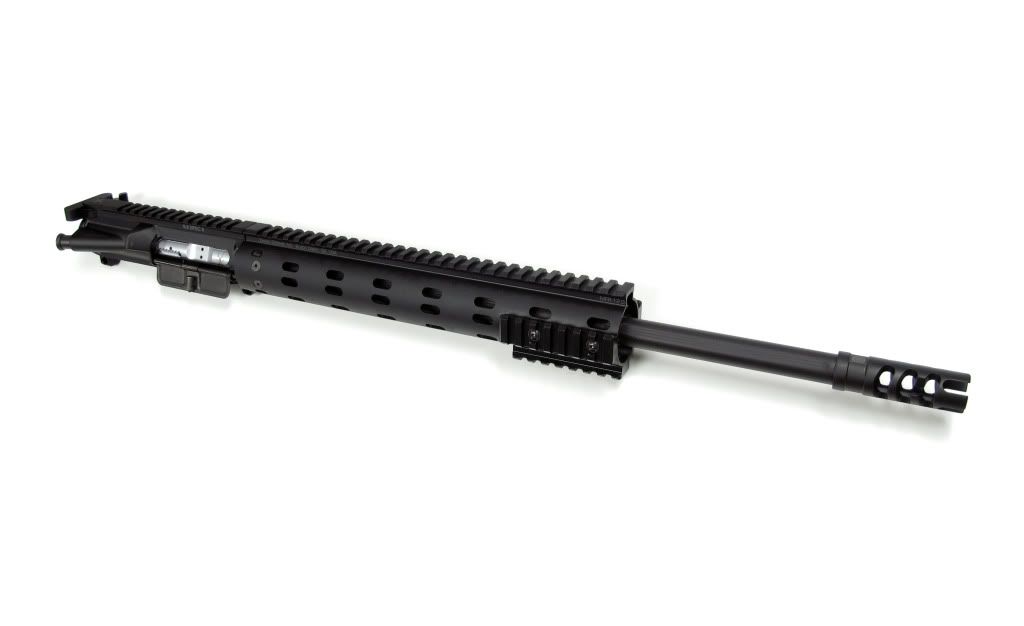 Custom Addax-JD Machine Custom .308 AR build with custom Cerakote Camo scheme
Custom Addax 20" 5.56 Upper with Fluted Addax-BHW Polygonal 1:8 twist barrel, VLTOR MUR Upper receiver, mounted to a customers JD Machine Lower.
Custom Addax 16" 6.8 SPECII Upper built using a C3 Defense Upper Receiver, Addax-BHW 6.8 SPECII 1:11 twist Polygonal barrel, PRI Natural Carbon Fiber 12" Handguard with rail sections (top and bottom) reversed per the clients requests.
Custom Addax 24" .308 AR Upper built on a DPMS upper receiver with an Addax-BHW 24" .308 Stainless Match Polygonal 1:11 twist barrel.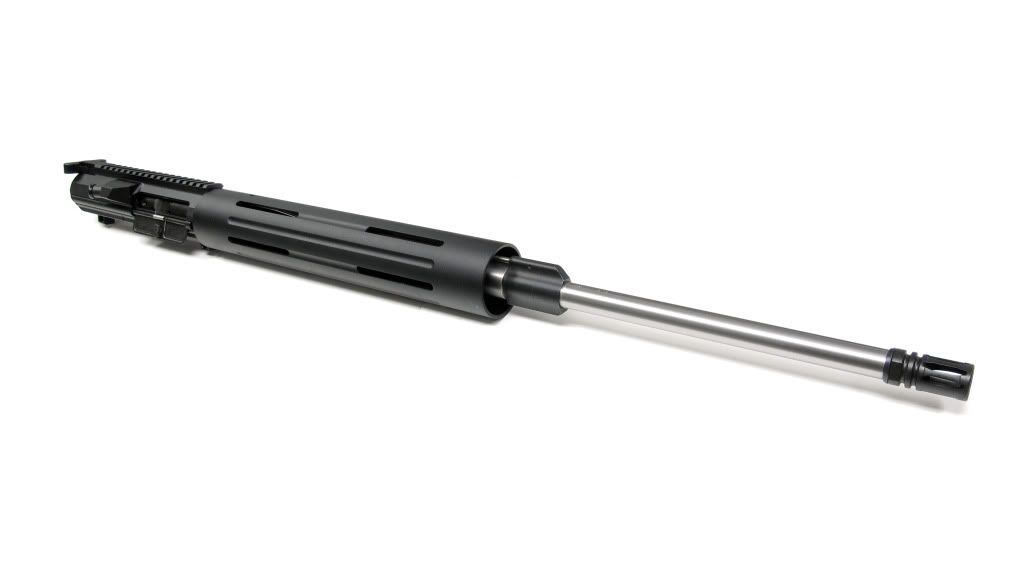 Addax Custom 16" 5.56 Upper with Mid-West SS 12.0 Rail and OD Green Cerakote