For sale is a almost brand new Bully Dog Triple Dog Gas Gauge/Tuner for gasoline vehicles.
Retails for $469.99, buy this one for $370 obo and save almost $90!!!!!! Shipping included too!!!!!
Just got a diesel truck and this does not work for it. Wish it did but I have to get a diesel Triple Dog tuner!! Your savings, my loss!!
Includes OBDII adapter, com cable, power cable (used only once for install of software), user manual, windshield suction mount, and micro SD card. Everything that it came with is included. The only thing you will need a mini USB cable to download new software from computer to unit.
Triple Dog GT Gas Tuning Features:
Economy Tune (85 octane) +15-20 horsepower
Performance Tune (91 octane) +25-30 horsepower
Read and Erase DTCs
· Download Features (where applicable)
Speed Limiter
Rev Limiter
Calibrate Speedometer
Transmission Tuning
·Vehicle Options (vehicle specific)
Adjust Timing + or - 2 degrees
Seat Belt Reminder Chime
Auto Door Lock
High Rev Function
·Vehicle Monitoring Functions
Real Time Fuel Economy
Average Fuel Economy
Trip Fuel Economy
Load
Coolant Temperature
Fuel Pressure
Manifold Absolute Pressure
Engine RPM
Speed
Timing Position
Air Intake Temperature
Mass Air Flow (grams/sec)
Throttle Position
Fuel Level
Battery Voltage
Ambient Air Temperature
Vehicle Application Chart:
http://www.bullydog.com/documents/GT...ns%20chart.pdf
Picture of unit for sale: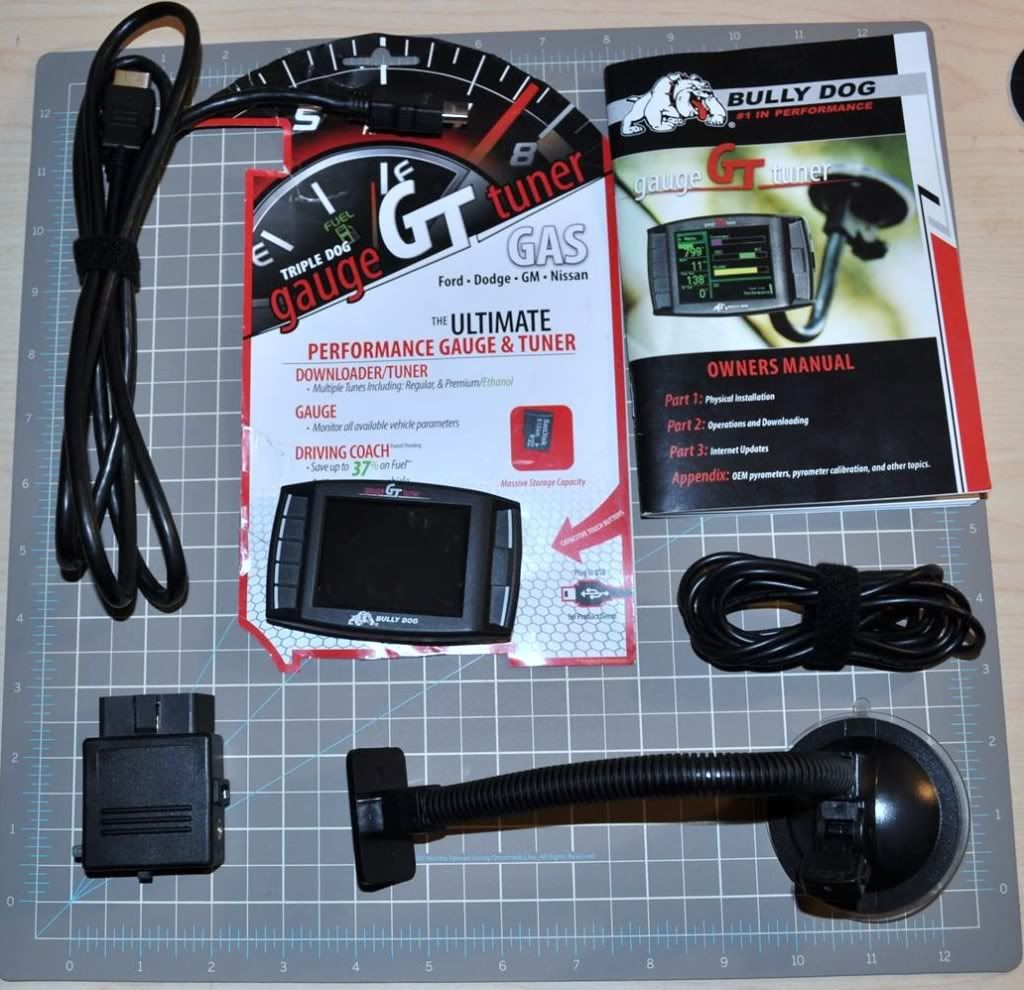 Video of unit working. It will not display any readings since my truck is not compatible with this unit.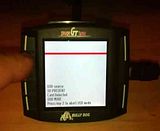 PM me for paypal info.