I just realized that I've never posted this here: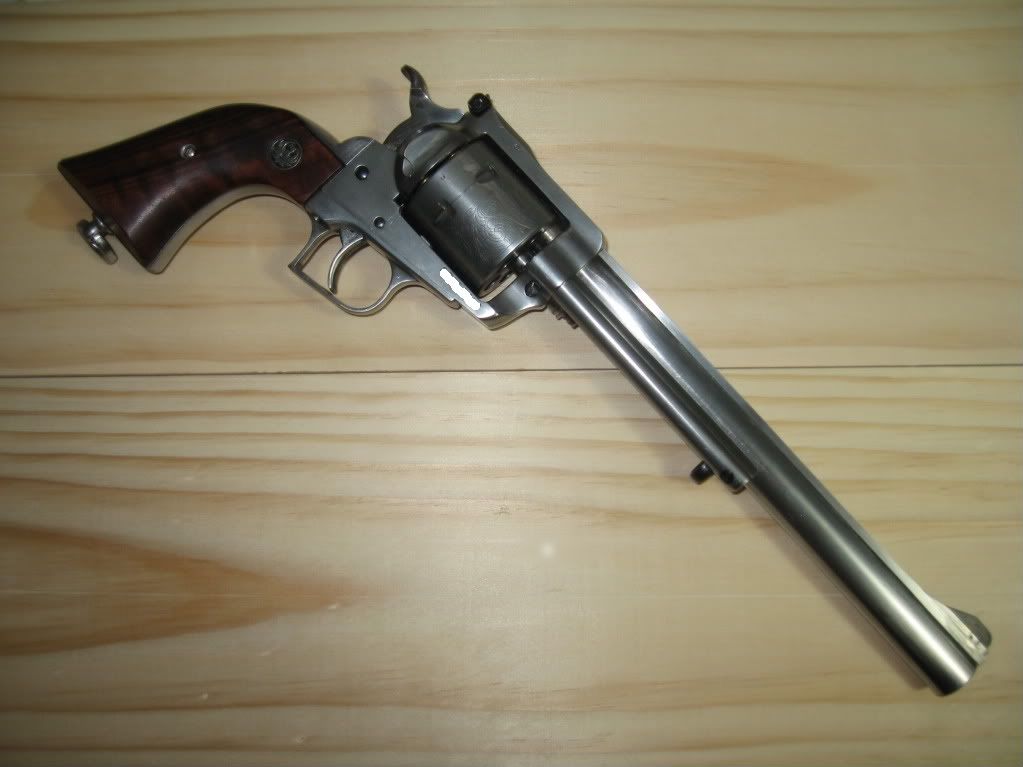 I wanted a longer barreled .357 single action for medium to long distance target shooting and hunting water melons. I always had an infatuation with Wyatt Earp and his Buntline Special (yes, I know there is no serious evidence to support he had one but it's a fun story), but I didn't want to go so extreme as a 12" barrel. I liked the idea of something in the 8" to 10" range so I went out and bought a lightly used 7.5" Bisley Blackhawk for $400, pictured here with my Super Single Six.
But I didn't love the Bisley grip frame, so I traded it out for a Super Blackhawk frame.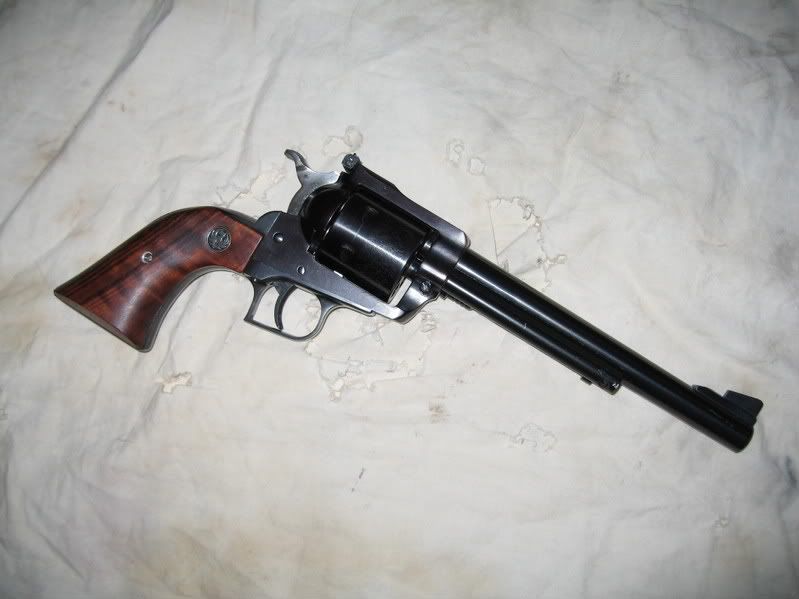 And I decided to get creative: Polished the new grip frame for a two toned look and machined a lanyard stud and a little thumb lever for the base pin for no particular reason.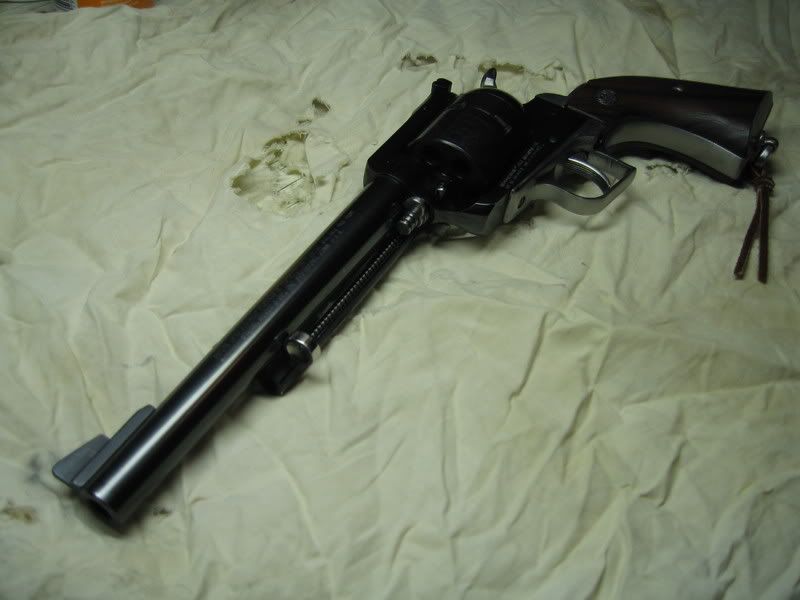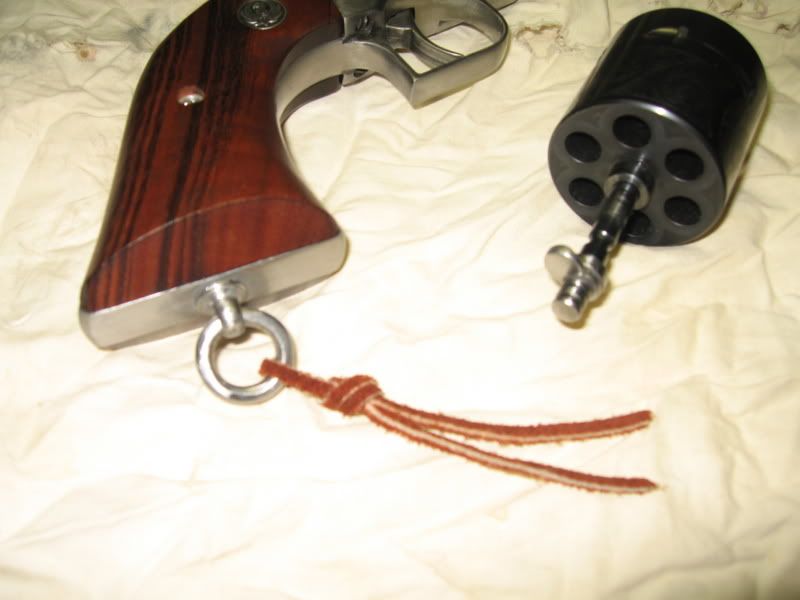 And then I decided to get adventurous. I machined a barrel rail and then sent the gun to Allan Harton of Houston, Texas. Allan manufactured and installed a nine inch bull barrel, installed my rail, made a front sight and installed it, and then added a Power Customs free spin pawl. He also did a fantastic action job on the gun; the trigger was typical factory specs before, but now it'll drop the hammer if you look it funny. The steel is technically in the white; I stripped the bluing off because I figured I'd get the gun refinished completely in some interesting way, but I grew to like the look and I keep it clean enough that rust isn't a big concern.
The gun's more accurate than I ever will be, but I can still hit playing cards with it at 35-40 yards and hit steel targets up to 75 yards without really trying. With the right loads I can do even better but I don't get to practice enough to really see what this thing can do. But it certainly turns heads at the range.