my new girlfriend finally came after 10 days...
H&K USP 9mm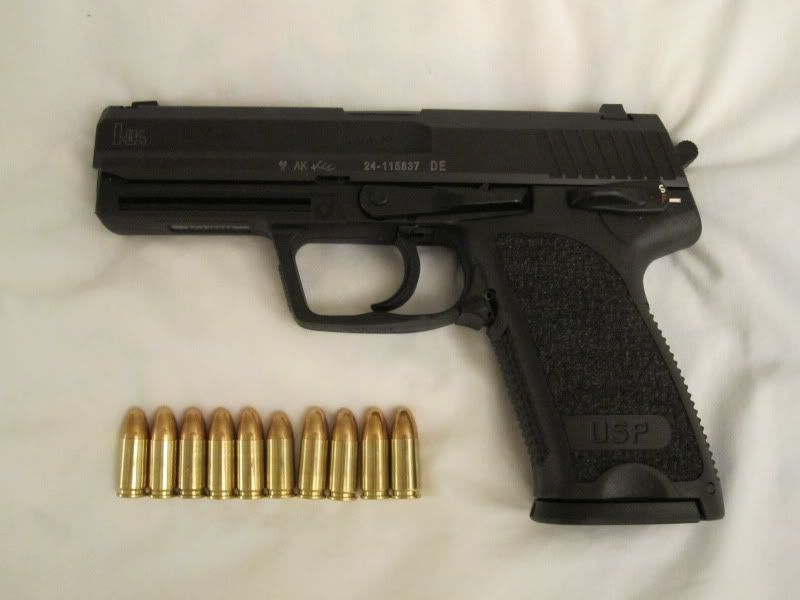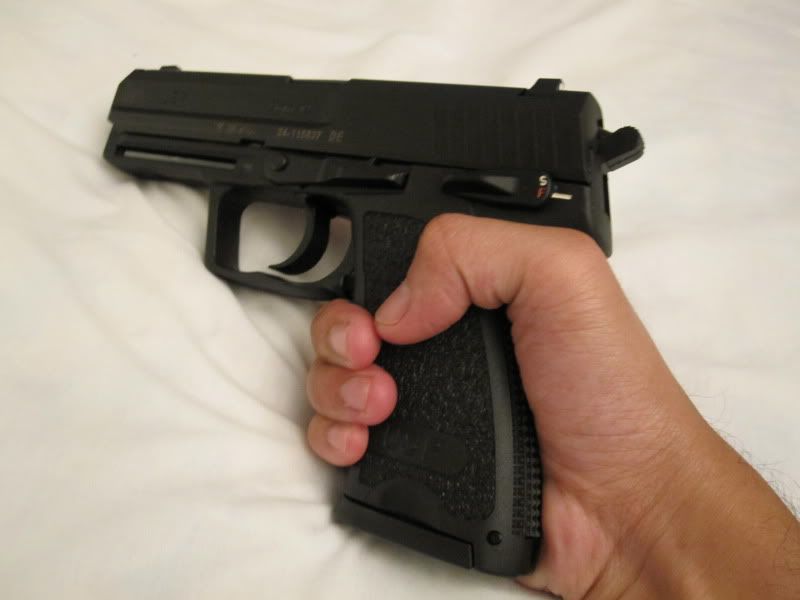 it's really a great pistol...
1. shoots pretty tight groups.
2. even if it's considered full-size i still think it's pretty small in my opinion.
3. light enough for a polymer pistol.
4. easy to switch from single action to double action.
5. sights are very easy to use.
6. field stripping is easy enough.
7. cleaning is fast.